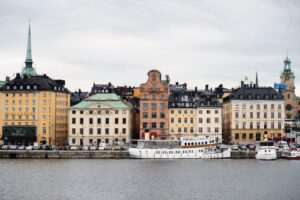 Sweden is one of the most beautiful countries in Europe with vast natural diversity, breathtaking landscapes, and vibrant culture. It is one of the most remarkable countries in the whole world. With its natural beauty, innovative mindset, commitment to equality, and rich cultural heritage, it is a destination that leaves a lasting impression. Whether exploring the pristine wilderness, immersing oneself in the vibrant city life, or experiencing Swedish traditions, this captivating country offers something for everyone.
By embracing sustainability, social progress, and innovation, Sweden continues to inspire and set an example for the world. A journey through Sweden is not just a trip but an opportunity to appreciate the harmonious blend of nature, innovation, and equality that defines this remarkable nation. As a result, travelling to Sweden once in a lifetime should be on everyone's bucket list. Meanwhile, the most sorted out way for the trip to Sweden is through the best Scandinavia DMC. Moreover, there are several things that people need to keep in mind for making their trip memorable.
Destinations
When it comes to destinations to explore across this Scandinavian country, then tourists may get ample options. Right from stunning architecture to beautiful landscapes, Sweden is full of multiple places. And when travelling through Scandinavia DMC, covering all the gorgeous places of the town is possible.
Stockholm: Stockholm is the capital of Sweden known for its beautiful architecture, vibrant culture, and great people. It is famous for being the world's first open-air stadium and the stupendous Abba Museum. Stockholm is also home to the Nobel Prize Committee.
Gothenburg: Gothenburg is the second largest city in Sweden known for its intrinsic beauty. It is home to the Volvo Museum and Volvo Cars was founded there.
Malmö: It is known for its diversity and beautiful architecture. It is the go-to place if you are planning to visit Sweden. If you are visiting Sweden then adding Malmo should be on your list.
Stockholm Archipelago: The Stockholm Archipelago is a collection of islands and is located in the east of the country. There are also villages there which are filled with charming people.
Swedish Lapland:- If you are looking to see the Aurora or northern lights then you should visit Swedish Lapland. You will love the northern lights. It is located in the north of the country and is in the Arctic Circle.
Requirements
You must have the prerequisites like a visa, passport, and national ID card. It is pretty easy to get a tourist visa for Sweden, and it takes only about 90 days. Once you are done with your visa it is pretty smooth. You also need Swedish currency (Swedish Krona) and you get it from any foreign currency exchange company or the airport. It is recommended to get your Swedish cash ready before you head to the airport. Warm clothes are also important even if you are travelling in summer.
This is suggested to take help from some of the best destination management companies in Scandinavia and get assistance for all the prerequisites beforehand. Amongst other DMC's TWK Destination Management is the leading and can provide reliable and flexible assistance right from visa documentation, and foreign exchanges, to many other services.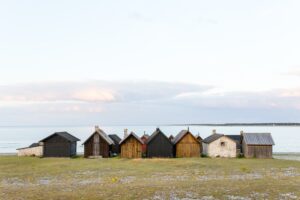 Money saving tips: As compared to other abroad countries, Sweden is comparatively expensive. But there are various ways through which Sweden can become the most budget-friendly destination. Such as when it comes to alcohol and other drinks, it is not cheap in the country, but beer can be highly affordable and can result in saving a lot of money when hanging out in bars. Another point on which money can be saved is by booking the buses and trains in advance at least a day or two beforehand. Take help from various Finland DMC can also help you in attaining the city tourism card which will give you access to free public transportation across the town and free entrance to museums and other tourist spots.
There are various other points or things that you need to keep in mind while travelling through Sweden. If it's your first trip to Sweden, then it is suggested to plan your trip with the best Sweden DMC like TKW Destination Management. They will make sure that right from accommodation to exploration, everything is smoothly and perfectly carried out.