30 Things To Do & See in Stockholm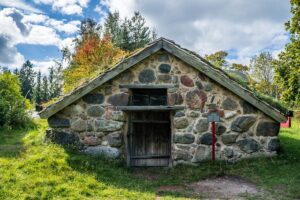 Stockholm, a beautiful city situated around the coast of Sweden combines the perfect blend of culture and natural beauty. As the capital and largest city of Sweden, Stockholm holds a special place in the hearts of both its residents and visitors. With its picturesque setting, rich history, and vibrant atmosphere, 
Stockholm offers a captivating view
everyone for all tourists.
One of the defining features of Stockholm is its stunning architecture. The city showcases a unique blend of medieval and modern design, where centuries-old buildings stand harmoniously alongside contemporary structures. The Old Town, known as Gamla Stan, is a UNESCO World Heritage site and a true gem of Stockholm. Its narrow cobblestone streets, colourful buildings, and medieval churches take visitors back in time, offering a glimpse into the city's rich past. The Royal Palace, with its grandeur and royal charm, is another architectural masterpiece that adds to Stockholm's allure. One cannot discuss Stockholm without mentioning its unique natural beauty. The city is built on 14 islands and is surrounded by the sparkling waters of Lake Mälaren and the Baltic Sea. This picturesque setting offers residents and visitors an opportunity to indulge in various outdoor activities. From exploring the lush green spaces of Djurgarden to sailing along the archipelago's countless islands, Stockholm provides a haven for nature lovers. In the warmer months, the city's waterfront comes alive with bustling cafes, lively markets, and scenic promenades, where one can savor the essence of the Swedish way of life.
There are many things to do and see in Stockholm, which is a must for any traveler visiting the country. Here are 30 of them.
1)Explore Gamla Stan: Wander through Stockholm's charming Old Town, with its narrow cobblestone streets, historic buildings, and cozy cafes. Gamla Stan is the city's old town filled with pedestrian-friendly neighbourhoods and attractions, restaurants, cafés, bars, and places to shop. The architecture of Gamla Stan is also very alluring and stupendous.
2)Visit the Royal Palace: Discover the grandeur of the Royal Palace, one of the largest palaces in Europe, and witness the changing of the guards. It is one of the largest palaces in Europe and serves as the official residence of the Swedish royal family.
3)Explore the Royal Djurgarden: Enjoy a bike ride or a leisurely walk through this vast park, known for its natural beauty and recreational activities. Royal Djurgårdens a large island located at the heart of Sweden is filled with recreational areas and is a terrific cultural and historical site.
4)Take a boat tour: Explore Stockholm's archipelago on a boat tour, discovering the beautiful islands and stunning scenery. The city can be explored with ease using boats, and you will get a spectacular vibe and view of the city. This boat tour across Stockholm will rejuvenate you.
5)Visit the Vasa Museum: Marvel at the incredibly preserved Vasa warship from the 17th century, which sank on its maiden voyage and was salvaged centuries later. Vasa Museum is a popular attraction loved by many tourists.
6)Discover Skansen: Explore the world's oldest open-air museum, showcasing traditional Swedish houses, crafts, and cultural events. Skansen is located on the island of Djurgården and is one of the world's most prominent museums. The museum is made with state-of-the-art technology and it is a masterpiece.
7)Enjoy the views from Stockholm City Hall: Climb the tower of Stockholm City Hall for panoramic views of the city and the surrounding waterways. The place is located on the eastern waterfront of Kungsholmen Island and is one of the most iconic buildings in the world. It is also home to the venue for the Nobel Prize banquet and serves as the seat of the Stockholm Municipality.
8)Visit the ABBA Museum: Step into the world of the iconic Swedish band ABBA, with interactive exhibits and memorabilia. The museum provides an immense and immersive experience that allows visitors to explore the world of ABBA, their music, and their legacy. It is a must-visit for anyone visiting Stockholm.
9)Wander through Djurgården: Explore this green oasis, home to several museums, amusement parks, and beautiful walking trails. Djurgården is an island in central Stockholm and is known for its beautiful green spaces, recreational activities, and cultural attractions. Djurgården is easily accessible by ferries or bridges.
10)Visit the Fotografiska Museum: Immerse yourself in contemporary photography exhibitions and enjoy stunning views from the museum's rooftop café. Fotografiska is locally known as Fotografiska Stockholm and is located near Södermalm island, and is famous for exhibiting photography and visual arts.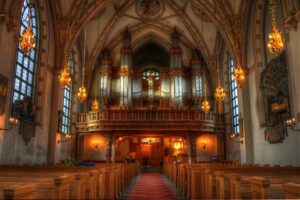 11)Explore the Moderna Museet: Discover modern and contemporary art in one of Europe's leading art museums. Moderna Museet is a must-visit for anyone interested in 20th Century Arts. Tourists are the main attraction but it is also enjoyed by locals.
12)Stroll along Strandvägen: Walk along this elegant boulevard lined with beautiful buildings, upscale shops, and restaurants. This place is known for its scenic beauty, elegant buildings, and waterfront location. It stretches along the eastern waterfront of the Östermalm district, offering stunning views of the Stockholm Archipelago and the Djurgården island.
13)Visit the Royal Djurgården Theatre: Catch a play or performance at this historic theater, which has hosted renowned Swedish actors and productions. This place provides exquisite shows of Europe and especially Sweden's cultural history which you will never find anywhere else.
14)Explore the Stockholm Archipelago: Take a ferry or boat tour to explore the breathtaking islands and enjoy outdoor activities such as hiking and swimming. The place is filled with scenic beauty and charming people.
15)Visit the Nobel Museum: Learn about the Nobel Prize and its laureates in this interactive museum located in Gamla Stan. Anyone interested in science, contemporary arts, and the Nobel Prize should visit the Nobel Museum. The Nobel Museum will make you contemplate the various Noble Prize Winners from around the world.
16)Discover the Stockholm Cathedral: Visit Storkyrkan, the oldest church in Stockholm, known for its impressive interior and beautiful medieval sculptures. Stockholm Cathedral is one of the oldest and most significant churches in the city, with a rich history dating back to the 13th century, and is also a must-visit for a Christain.
17)Explore the Museum of Medieval Stockholm: Step back in time and explore the history of Stockholm's medieval period. The Museum of Medieval Stockholm is also Europe's most renowned and prominent museums. It is dedicated to showcasing the history, architecture, and everyday life of medieval Stockholm, particularly during the 13th to 16th centuries.
18)Shop at Östermalm Market Hall: Indulge in local delicacies, fresh produce, and Swedish specialties at this vibrant food market. For anyone who is looking for genuine Swedish goods, this is the right place. There are no other places in entire Sweden to buy exotic Swedish goods.
19)Take a walk in the gardens of Drottningholm Palace: Visit the residence of the Swedish royal family and explore the palace gardens, including the beautiful Chinese Pavilion. This is located in Lovön in Lake Mälaren and is a spectacular tourist attraction.
20)Enjoy a Fika: Experience the Swedish coffee culture by enjoying a Fika—a coffee break with a pastry or cinnamon bun. Swedish people love Fika because it makes them socialize and rejuvenate. If you are traveling to Stockholm then you should enjoy Fika.
21)Visit the Swedish History Museum: Learn about Sweden's rich history through fascinating exhibits and artifacts. Due to Sweden's vast diversity and to cover everything about Sweden, this museum is dedicated solemnly to it.
22)Stockholm Public Library: Admire the stunning architecture of this library, known for its unique circular design and beautiful reading rooms. The library is not just beautiful and state-of-the-art but offers various new and antique books from all ages. It is a must-visit for any avid reader.
23) Museum of Ethnography: Discover collections from around the world, showcasing different cultures and traditions. This is a great place to explore and appreciate the rich diversity of human cultures. It is dedicated to the study and exhibition of ethnographic collections from around the world, focusing on cultural diversity, traditional crafts, rituals, and daily life of different cultures.
24)Take a walk along Södermalm: Explore this hip and trendy neighborhood, known for its vibrant nightlife, vintage shops, and trendy cafes. Södermalm will engulf you in richness and splendidness. Stockholm's nightlife is splendid, safe, and enjoyable.
25) Visit the Royal Opera House: Enjoy a performance at the magnificent Royal Swedish Opera, known for its exceptional ballet and opera productions. The place was founded in 1773 and the Opera House itself is a piece of architectural work. Its also locally known as Kungliga Operan and is located at the heart of Stockholm.
26) Explore the Monteliusvägen viewpoint: Take a stroll along this scenic walking path for panoramic views of Stockholm's skyline. This is a place for any tourist who wants to see the whole city and even take photographs and is located on the island of Södermalm in central Stockholm.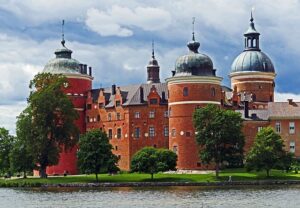 27) Visit the Stockholm Public Art: Discover the city's outdoor art installations and sculptures, such as the iconic statue of St. George and the Dragon in Stortorget. Stockholm Public Art is one of the few places on earth which is awe-inspiring. Any type of visitor finds real value in it.
28) Enjoy a picnic in Kungsträdgården: Relax in this beautiful park, especially during spring when the cherry blossoms are in bloom. There will be charming and welcoming people around you and it will probably be your best picnic. It is a great place to be with family and loved ones.
29) Visit the Nordic Museum: By visiting the Nordic Museum in Stockholm, you can be able to come to know about the history and past events related to the Nordic country and its neighbourhood. Locally known as Nordiska Museet and it offers a glance at the rich history and culture of the Nordic countries.
30)Take a sauna and swim in the city: Experience the Swedish tradition of saunas and take a refreshing dip in one of Stockholm's many swimming spots. Stockholm offers one of the best saunas in Europe and every tourist/traveler must visit at least one of them.
Those are just 30 of them, Stockholm is an enriching and diverse city with more things to see and do. Tourists and travelers will never get tired of exploring the city and trying new things. No matter what one may decide to do in the city, it won't be disappointing. TWK"s DMC helps tourists explore Stockholm better. For anyone who is looking to travel to Stockholm, we are the right choice. Stockholm will engulf you in its beauty and captivate your eyes.